Listen to the full episode below!
In case you all didn't know we are now on iTunes, but don't worry. You can still listen to all episodes of Happy Hour With Hillary here!
This week Hillary and Producer Drew are once again joined by Will, a nice guy, as well as new guests Jackie and Ariel. Ariel informs us about Dinosaurs, Jackie tells about Smiles, and Will remains nice.
In Memoriam
We would like to take a moment to reflect and remember the clip of HHwH that Producer Drew accidentally deleted. Please pour one out for the laughs and jokes that will never get to be heard because Producer Drew messed up.
Dinosaur Making the Bed
In case you couldn't figure out the meme Jackie talks about during the episode, here it is. All you have to do is google "dinosaur making the bed".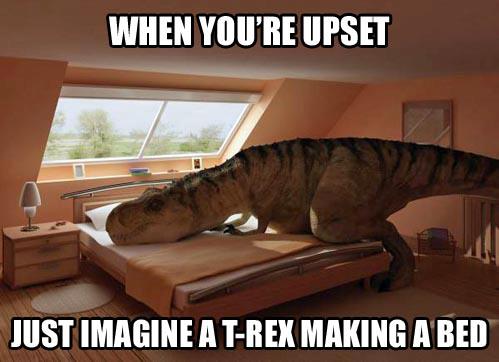 Listen to the full episode below!