Remember your first time? Always an interesting story, which is why this week's episode is all about firsts! First kiss, first crush, first job, etc! Join Hillary, Producer Drew, and special guest Jane as they chat about all of their firsts!
Listen here
First Facebook Photos
Remember when Facebook was new and cool?
Hillary
Hillary was all about getting groped by frogs back in 2007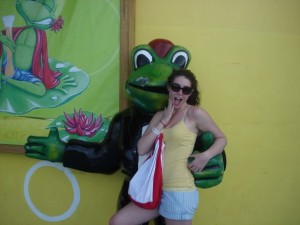 Producer Drew
Producer Drew is on the right, making some sweet hand signals. 2006 was a good year!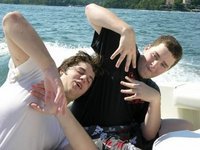 Jane
Jane is the one holding the cat, and I know for a fact this is not her first profile pic, but her profile pictures only go back to 2011.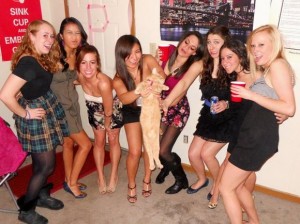 Listen here
REMEMBER TO LIKE US ON FACEBOOK AND FOLLOW US ON INSTAGRAM! SUBSCRIBE ON iTUNES!