It's that time of year again, when everything gets a little bit of pumpkin spice. Fall has arrived so we have made an entire pumpkin spiced podcast talking about everything Fall. Listen now!
LISTEN HERE
Lenny Kravitz's Blanket Scarf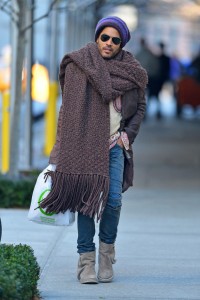 Now that's a fashion statement.
Hillary and Erica's 2013 Halloween Costumes
REMEMBER TO LIKE US ON FACEBOOK AND FOLLOW US ON INSTAGRAM! SUBSCRIBE ON iTUNES!